Get to Know Tony Exum Jr.
How did you become a host for Jazz 93.5?
It's funny how it happened. I was performing at the "What If" Festival on the KCME stage with my trio. Then program director Jana Lee approached me about the station and informed me about its launch date. A few weeks later I was interviewed by Keith Simon for "Culture Zone" about a show I was doing with Paula Atherton, a fellow national artist and saxophonist. I walked in to do an interview, walked out hired as on-air talent!
How did being raised in different places, both overseas and the U.S., influence your musical development?
Its impact is hard to describe in a few words. Growing up in Mississippi for example, I had lots of radio stations to listen to, from New Orleans to Mobile, AL. I heard it all. Mainstream R&B to Gospel to what was then known as "contemporary jazz" and of course Zydeco and traditional jazz. That exposure, along with my parents instilling in me to explore different forms of musical expression, lent itself to me becoming a musician. Those influences later drove my expression as an improviser in various forms of jazz, funk and R&B.
What does Jazz 93.5 mean to you as a musician, host and Springs resident?
As a musician, it puts me in a unique position to express myself through music that has influenced my musicianship and inspired my pursuit of music. As a host, it's FUN! I love it and being able to play or showcase myown music and that of my peers in groove jazz really feels great! As a Springs resident it makes me proud to know that my hometown takes seriously America's indigenous music, its export to the world, jazz., or as famed musician Nicholas Payton calls it, Black American Classical Music. Jazz and classical are the least popular on terrestrial radio. Smooth or now "Groove" Jazz is widely popular on internet radio but has suffered over the years as a format due to the content but has seen a renaissance with new independent artists. I am glad that it's heard worldwide from right here in Colorado Springs, CO, and that the community at large is supporting, listening and enjoying this phenomenon.
What does jazz mean to you?
Jazz means love, pain, hurt, history, blood of my ancestors, the cries of the field hollers, genius of creativity, storytelling, the art of spontaneous composition, life, expressions of anger from oppression but triumphs of overcoming it, fun times, sad times, war times, reflection of America's complicated past and present, speaking the universal language of music, the creation of R&B, Rock, Funk, Hip Hop, House, and Motown sounds, New Orleans, and Congo Square. It also means Louis, Holiday, Prez, Bird, Trane, Miles, Duke, Count, Cannonball, Evans, Hancock, Lewis, Blakey, Mingus, Dexter, Marsalis, Grover, Bob James, Jarreau, Sanborn, Brecker, Albright, Whalum, Lorber, Najee, Gorelick, Hargrove, Garrett, Montgomery, Benson, Laws, McBride, Cobham, and hopefully one day, Exum Jr., to the next generation.
What are you working on these days?
Working hard on Spring and Summer national tour dates, rebranding myself visually and sonically. With my label BSE Recordings, a new single my early summer and EP with 2024. I am also developing my skill set as a producer and writer collaborating with fellow groove jazz artists.
What new artists are you listening to/following?
So many great new artists out there! Not totally new but I love the neo-soul/jazz/R&B trio Moonchild, Tank and the Bangas, Terrace Martin. Samara Joy is incredible, a new young phenom and multi-instrumentalist named Justin Leigh-Schultz, R&B singer Alex Isley (daughter of Isley Brothers legend Ernie Isley), singer Rebecca Jade, and many many more.
For our new subscribers, this is a regular feature in which I share the best in the arts. Or at least the best of what I've experienced in the arts. I love movies, TV, music, books, and graphic novels, so I have a deep bench of material. The best part for me is suggesting something that gave me a lot of joy with the hope that you'll share that joy. It's like a cooked a delicious meal for you—but without all the cleaning up afterward.
I know I have always done only albums in this column, but this song is so good, I didn't want to wait until the album comes out.
Here's your challenge: start listening to this new single by saxophonist Tony Exum Jr. and see if your head doesn't start bobbing and your feet start tapping. The upbeat sound and the cheerful vocals will lift your mood and untether your mind from earthly concerns. Put this song on while you're driving and you won't care if you ever arrive.
Saxophonist Tony Exum Jr. Releases Anticipated New Single "Everything" | LISTEN!
Contemporary/Urban Jazz Saxophonist Tony Exum Jr. Releases Anticipated New Single "Everything" 
It wasn't too long ago that we heard of the special announcement regarding the signing of Colorado Springs, CO resident, up-and-coming contemporary jazz saxstro Tony Exum, Jr. to well-known record label BSE Recordings. Heavily influenced by the likes of legendary contemporary jazz luminaries Grover Washington, Jr., David Sanborn, George Howard…just to name a few, come the time for the release of Mr. Exum's new single.
Jazz lovers, take time out and check out "Everything," now available for purchase. The track, produced by BSE CEO Lou Humphrey, Jasmon Joyner, & fellow BSE artist/R&B-Pop vocalist Arika Kane, is an upbeat, funk-infused, soulful cut introducing & preparing listeners for more to come from Tony. It will also serve notice of a new project in the works, set to be released later down the road and hopefully soon. "Everything"  comes directly after successful prior releases: "Don't Run From Love" feat Vandell Andrew (2020), "My Name's Tony" (2018), "She's Bad" (2015), "Your Eyes, Your Lips, Your Smile" (2013) & many more.
Keep an eye out for the new project folks…stay tuned. Tony Exum, Jr. is still on the trail for his love for jazz.
"Everything" is now available on Spotify, Apple Music & Amazon.
Keep Up with Mr. Exum:
TonyExumJr.com
Facebook.com/texumjr
Twitter: @MisterExumJr
Reverbnation: tonyexumjr
TheUrbanMusicScene.com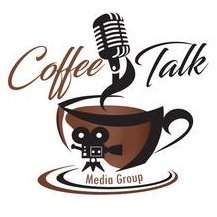 Saxophonist Tony Exum Jr. Releases New Single "Don't Run From Love" feat. Vandell Andrew | LISTEN!
Tony Exum Jr. invites fellow saxophonist Vandell Andrew on his latest contemporary jazz jam, "Don't Run From Love"
When two saxophonists combine their soulful jazz talents in one studio settings, the results can be just as riveting as an engaging, powerful vocal duet. Though Tony Exum Jr. continues to get his musical feet wet as a recording artist, his passionate performances have been captured throughout several coast to coast jazz festivals and alongside Gerald Albright, Miki Howard and many others. Recently, Exum, Jr. adds Vandell Andrew to that growing musical family.
Following up with his breakthrough single, "My Name's Tony," Exum, Jr. and Andrew link up for a track off Exum, Jr.'s upcoming CD, Rhythm and Smooth, Vol. 1. "Don't Run from Love" completely focuses on the tenor and alto saxophone interchanges while creating their own adlib space. The soundtrack of synthesizer drops and percussion drips perfectly frame yet never overtake the sweet canvas created by Exum, Jr. and Andrew. While we wait for Rhythm and Smooth, Vol. 1, quiet storm radio formats should keep their ears peeled for "Don't Run from Love."
Peggy Oliver
The Urban Music Scene
It's always a party when I hear your music Tony. Yes, I will be playing it on CoffeeTalk Jazz Radio. Excelleant Job!  
The best is yet to come,

Bridgette Lewis
President and CEO
CoffeeTalk Media Los Angeles
After years as indie musician, longtime popular Colorado Springs jazz musician gets record deal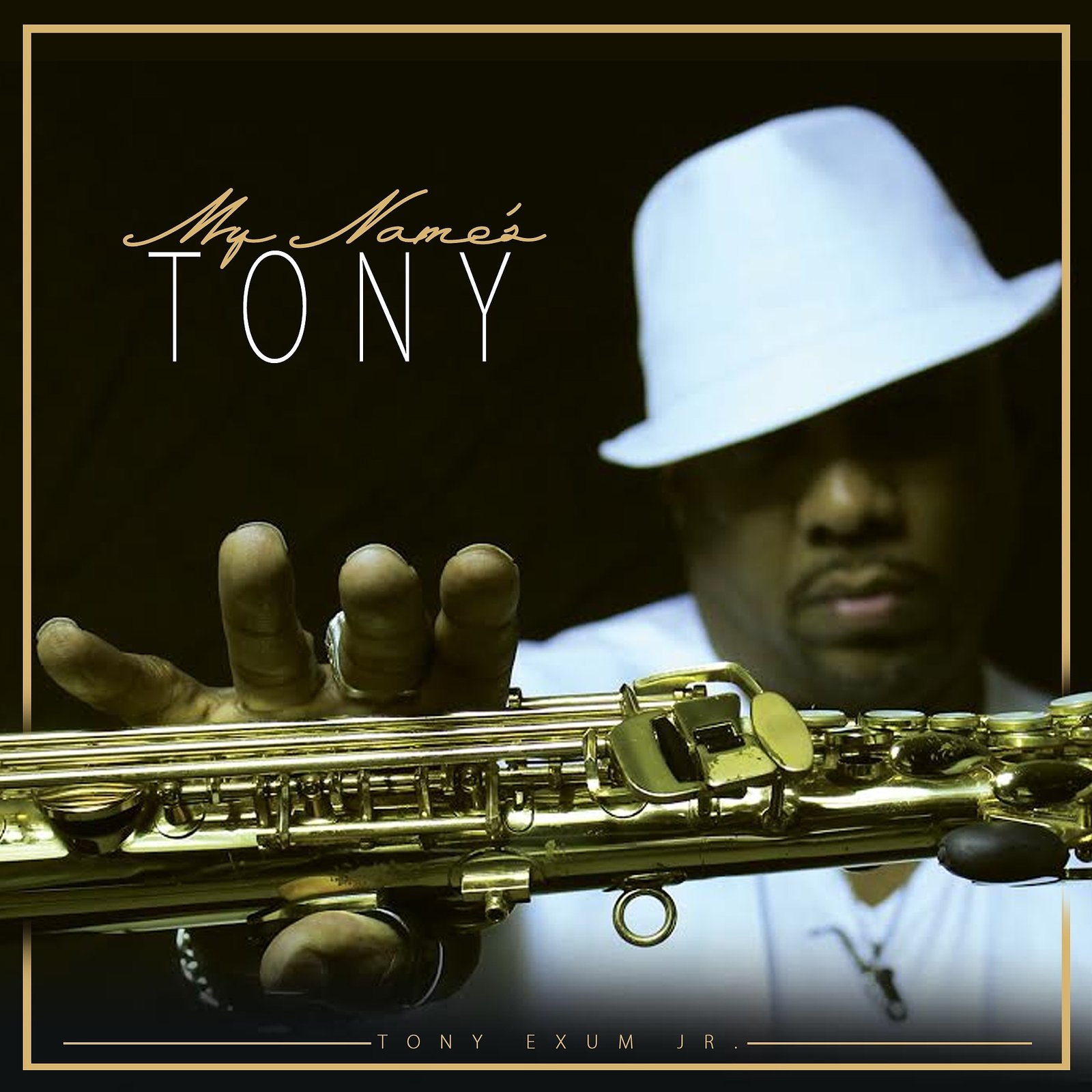 Jazz Saxophonist Tony Exum, Jr. Releases New Single "My Name's Tony" | LISTEN!
Contemporary Jazz artist Tony Exum, Jr. generates grooves galore on his latest single, "My Name's Tony"
Available NOW on Amazon!
There is smooth jazz and then there is smokin' jazz. Veteran saxophonist Tony Exum Jr. never holds back once he starts blowing, always staying cognizant of the grooves behind him. At least that is the case for Exum Jr.'s latest single, "My Name's Tony," decorated with fully fired up saxophone riffs, though he masters all the improvisation with the greatest of jazzy ease. For those more familiar with Exum Jr.'s body of work, R&B attitude resonates throughout his music and "My Name's Tony" stays true to form.
With an old school soundtrack courtesy of keyboardist Greg Manning, multi-instrumentalist/producer Joel Del Rosario and drummer Eric Valentine, "My Name Tony" undeniably engages the ears. The Colorado native has opened for The Temptations, WAR and Lenny Williams to name a few, but his critically praised debut in 2010, Finally!, finally unlocked the key to a national solo platform with appearances in several top jazz festivals. My Name's Tony is further proof that Exum, Jr. remains a wow factor since that day for the contemporary jazz market.
Check out Tony Exum, Jr.s' latest single "My Name Tony," which is now available on most digital outlets.
Peggy Oliver
The Urban Music Scene
"… all of the ladies say "Hey" when he drops his intoxicating harmonies. Mr. Exum's sophomore release, "THE ONE", in 2012, has picked up major traction all over the 'net and radio airwaves. As for T.U.M.S. players, they'd personally like for you to listen to one of his more passionate compositions from this album entitled, "Your Eyes, Your Lips, Your Smile.", produced by bassist Julian Vaughn, another guy on the cusp of major stardom.
"Every track on "The One" exceeds expectations and is sure to please all of his fans. It screams with a sense of purpose and intensity and will instantly grab new listeners."
Carla Maniscalo – Mile High Music Notes
"Granted, smooth jazz isn't exactly a staple of your friendly neighborhood Reverb column, BUT when it comes to top-flight jazz musician, Tony Exum, Jr., even our most hard-edged punk, metal, and hip-hop friends must acknowledge that the man is a consummate musician. Mr. Exum's latest release features guitarist Tim Bowman, and saxophonist Marcus Anderson, performing a set of the saxophonist's seductively soulful originals. There's also a mellifluous cover of New Edition's late-'80s ballad "Can You Stand the Rain," featuring Terrill Paul (aka Rellion), who sings backup vocals for Bobby Brown, and the newest member of the popular  90's R&B Group, Troop.
Bill Forman – Colorado Springs Independent
"She, Aysha, was accompanied by a flavorful sax player, Thomas "Tony" Exum, Jr., who played each note like his rent was due."
Galaxy – connectingthadotz
Tony Exum, Jr. delivers a strong, R&B-heavy debut; and as far as smooth jazz saxes go, this is an album that is relaxing, and at the same time, intricate enough to make you rewind and listen twice."
Katherine Gilraine – The Index
"It's not often that you experience such a tranquil seductive sound that offers originality with a touch of similarity. Tony manages to combine the familiar sounds of George Howard, break it down and create a mind-blowing masterpiece that combines the style of a legend with the new artistry of "sax-full bliss".  His song entitled "Don't Worry Bout a Thang" is beyond stimulating, but every song on this cd is absolutely perfect. A Masterpiece! "
DeAnna Phillips – 
"Refreshingly funky, yet measured and controlled in that soulful; and driven kind of way that is so reflective of much of today's, and even a lot of yesterday's smooth jazz.  Sax man Tony Exum, Jr. steps forward to toss in his own pizzazz in the form of a quality debut production entitled "Finally" (a very telling title indeed). While compared in some ways to the late great Grover Washington, the late great George Howard, and the young, gifted Jackiem Joyner, this artist certainly carries enough firepower to ignite his own identity with no problem whatsoever."
Ronald Jackson – The Smooth Jazz Ride
"We LOVE Tony Exum, Jr's eclectic, fantastic & electric (i.e. diverse, amazing, & hot) track titled "Give It To Me"!  Tony is featured on our artist page, and is a part of our Smooth Playlist!
Listen here at www.ussmoothjazz.com."   via facebook
"The debut CD of Saxophonist Tony Exum Jr. FINALLY is a disc that encompasses all elements one would expect from the sax man, combining a bit of funk with plenty of contemporary jazz. The record is thematic and consistent throughout. It brings a different kind of energy from that of many c-jazz discs of today. FINALLY contains soulful sax melodies, hard drums, and bass grooves that give the disc its definite and unique urban jazz feel. Noteworthy cuts include: Sweet Conversations, an upbeat classic-jazz cut, "4 on the Floor," that will put a groove in your step, and "Music in Me" both thoughtful and insightful."
Elaine K. Miller – Urban Jazz News Finally CD Review
"You can't help but compare to Grover Washington, Jr., George Howard, or David Sanborn; they show up in mentions of Exum everywhere you look online, but I'd like to add my own. If you like the heavier funky side of jazz, not just the high soaring soft melodic sax overlays you get with many straight tenor-sax type jazz, the funkiness ala the Yellow Jackets, or maybe the up-tempo Spyro Gyra songs like "Heliopolis" or "Jubilee", or if you're old enough, think Tom Scott and the L.A. Express – you will LOVE this album!"
Butch Leitz – The Soundboard, Gazette