Sultry.Passion.Soul
EXPERIENCE




TONY EXUM

JR.
JOIN THE TEJ EXPERIENCE
This is YOUR PLACE to get info on the Award Winning National Rising Star Tony Exum Jr.
New music* Tour Dates* Appearances* Contest & More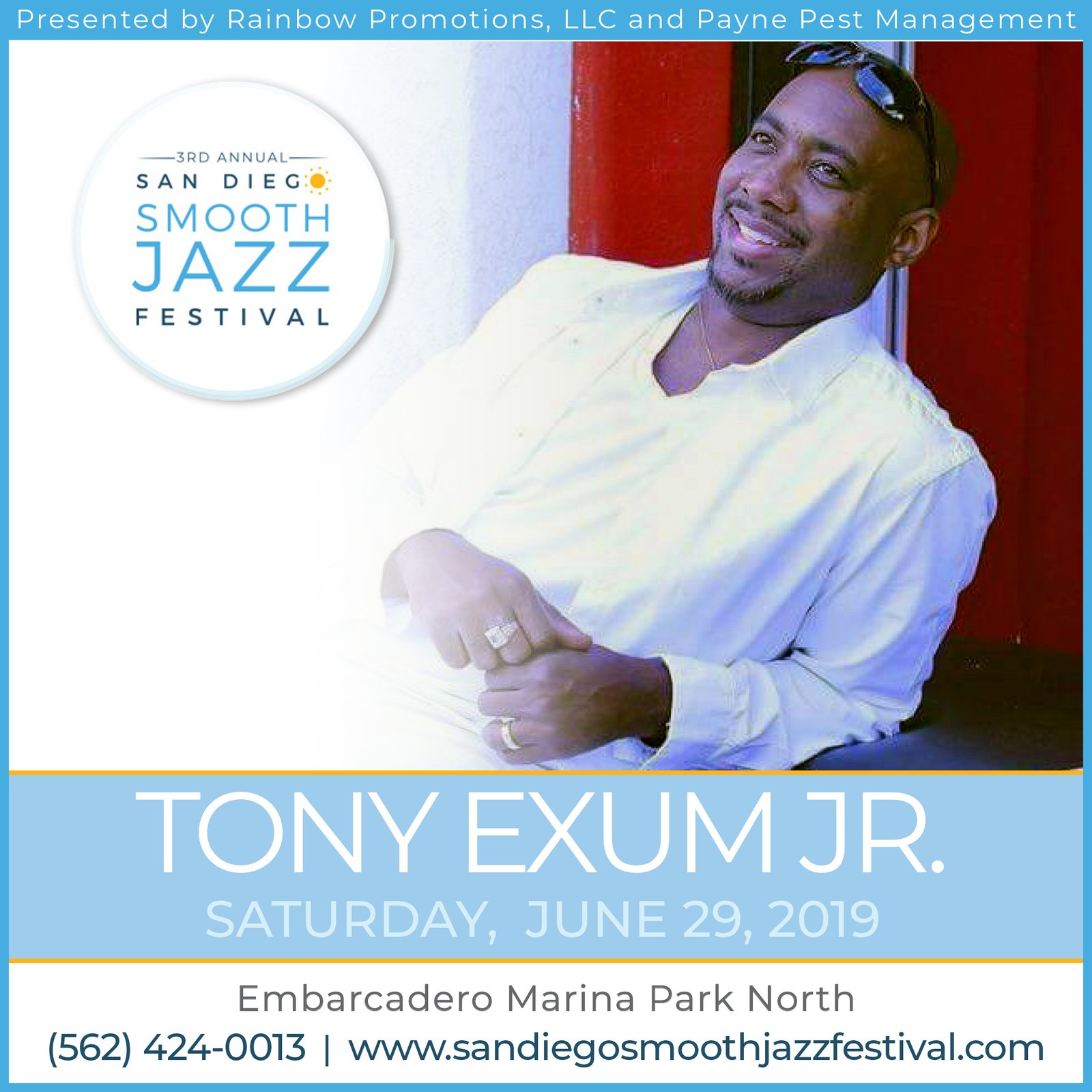 Show Times For The New Generation Of Smooth Jazz- Sundays: 1pm- 3pm MST
Show Times For Lagniappe- Monday Thru Friday: 7pm- 10pm MST
Saturdays 1pm- 3pm MST
Jazz 93.5 FM is owned and operated by Cheyenne Mountain Public Broadcast House, Inc. (CMPBH), a duly authorized 501(c)(3) non-profit organization. Jazz 93.5 FM is currently broadcasted 24 hours a day, 7 days a week from a translator in western Colorado Springs. The added ability to broadcast its signal over the internet means that Jazz 93.5 FM can be heard anywhere in the world.
From its studios located in Colorado Springs, Jazz 93.5 FM is operated by the same people that bring you the quality music you have loved for years on its sister-station, KCME, which, in short, means overhead is minimal. Operating revenues are derived from community-minded businesses in our area, grant solicitations, and membership drives, which provide the lion's share of support for the station. As independent radio station operators, we are proud to serve listeners in Colorado Springs and welcome your moral and financial support.